Înapoi la listă
Activate notification messages about your client's data changes
It may happen that your client's data (legal persons) change their data, and it is very important for you to be notified about this, because the invoices to them, and the contracts concluded with them, must be correct. In the new factureaza.ro application, you have this possibility, following the steps: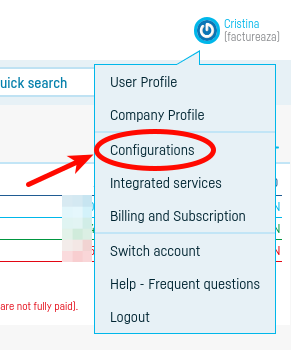 Then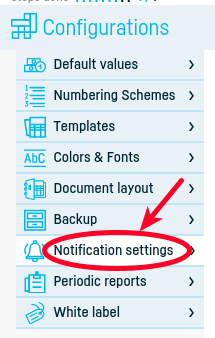 After clicking 'Notification Settings' at the bottom of the page that opens, check the box shown in the image to enable automatic notification of changes to your clients data.
Do not forget to save!

You will receive a message like you can see in the picture below. Both, old and new data are displayed. For a quick update, click on the text highlighted with blue 'Click Here'.
* Note: carefully check all changes before saving!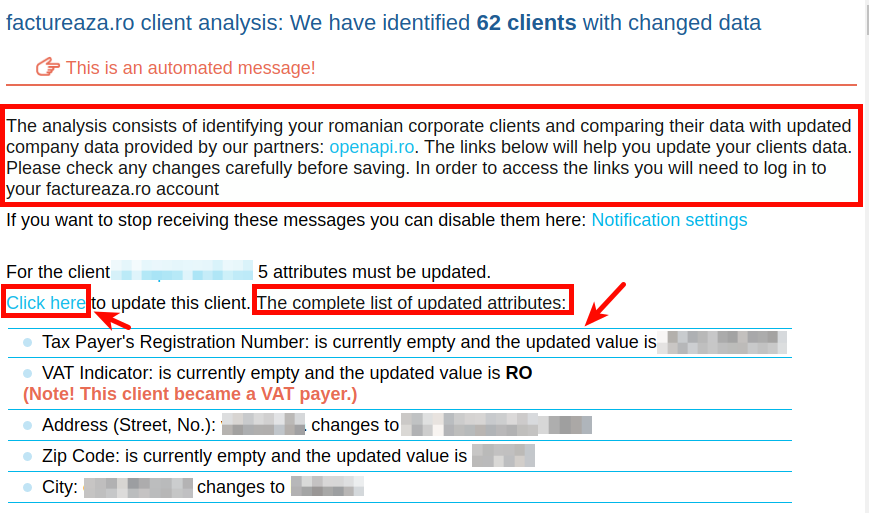 Once you click on 'Click Here', a window with your client's outdated data will open in your account. To not edit the data manually, click on 'Sync client company data for UID (this UID will appear here)'.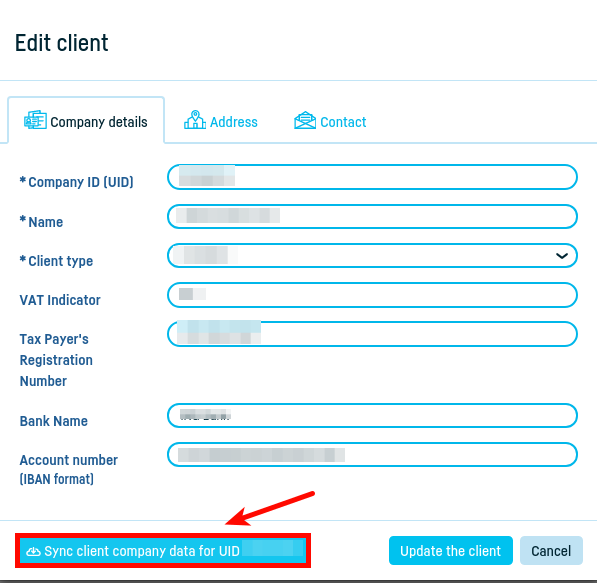 After syncing and checking the data, click on 'Update the client'.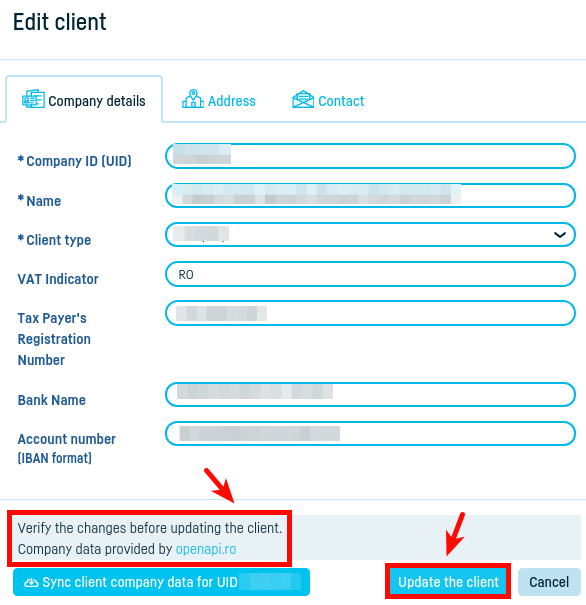 If you want to disable this feature, uncheck the check box in the above image, following the same steps.

Înapoi la listă